Shipping may take up to 2-6 weeks during the peak season.
100% Handmade
Materials:  Faux fur, Fabric, Headband

No Animals were injured.
Cat Ear Size: 11cm / 4.33" by 15cm / 5.11" Height and 13cm / 5.90" Width
Cleaning Instruction: Avoid washing the ears and tail with water. Use a hairbrush to tidy up the fur.
Customer's Photo: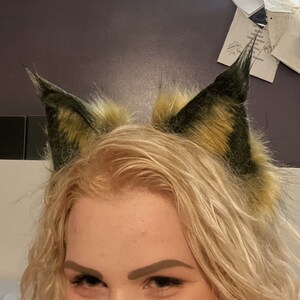 Please see our Shipping, Refund & Return Policies here: https://www.playfulmeow.com/pages/shipping-policy https://www.playfulmeow.com/pages/refund-return-policy